This Brazilian Rosewood Steinway 'D' is the oldest and most beautiful extant example of a fully "modern" Steinway concert grand piano. Begun in 1881 and receiving its manufacture date on June 12, 1883, it is the culmination of a decade of remarkable technological advancement in the design of the piano. Whereas earlier models were more lightly constructed and employed a design reminiscent of the earlier fortepiano, this instrument—and those that closely followed—implemented ideas so remarkable that they continue to define construction techniques for today's concert Steinways.
This instrument, SN 47562, was Steinway's modern concert grand prototype, the first to employ technological advances that combined the beauty of the earlier Steinway sound with the brilliance and power demanded by the largest concert halls. A concert piano in the original Steinway Hall, it remained an artist instrument from 1883 to 1890. When Steinway Hall closed in 1890 (replaced by the newly-built Carnegie Hall) the instrument was sold to a resident of Madison Avenue, New York City. It later found its way to the Midwest, and was ultimately donated to the Sinsinawa Dominicans in Sinsinawa, Wisconsin.
It was here in Wisconsin that Nadia Boulanger, teacher of many of the greatest 20th century composers, came to convalesce from the terrors of World War II. For the duration of the War, Madame Boulanger taught piano and composition to the small number of Sinsinawa novices capable of withstanding her formidable expectations. There is no doubt that during her tenure at Sinsinawa, Madame Boulanger played and taught on this spectacular instrument.
The piano fell into serious disrepair in the 1950s and 60s, and its use degenerated to that of a storage table. It was in this condition, un-useable and badly damaged, that Joel Lidstrom found it in 2001. Mr. Lidstrom, a native Minnesotan and resident of Caledonia, Minnesota, has specialized in the restoration of Steinway grand pianos for twenty years.
The restoration of this instrument was begun in 2003, and completed in March of 2005. It retains the original soundboard, and has iron-wrapped tenor and bass strings identical to its originals. Furthering the Steinway tradition of innovation, Mr. Lidstrom has outfitted the piano with a second action—including an entire second set of keys, whippens and hammers—that gives artists two considerably different qualities of sound from which to choose according to their tastes and repertoire.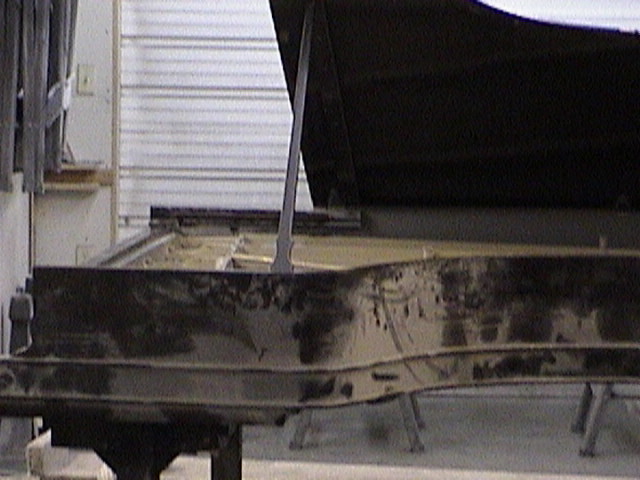 The piano in 2003.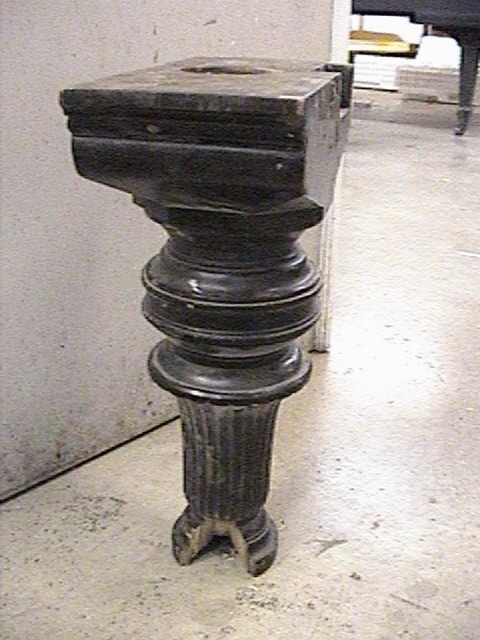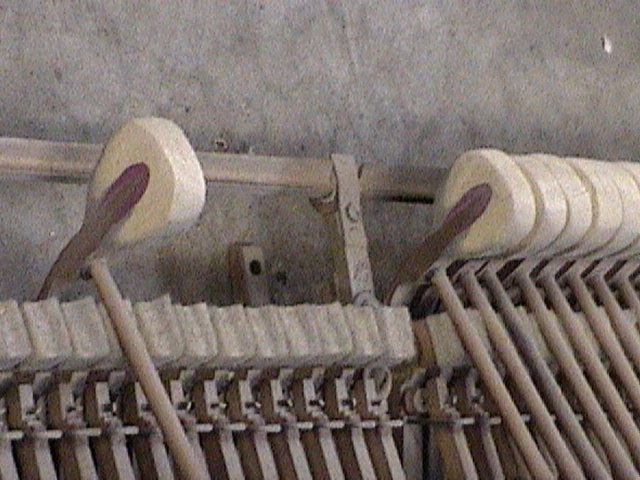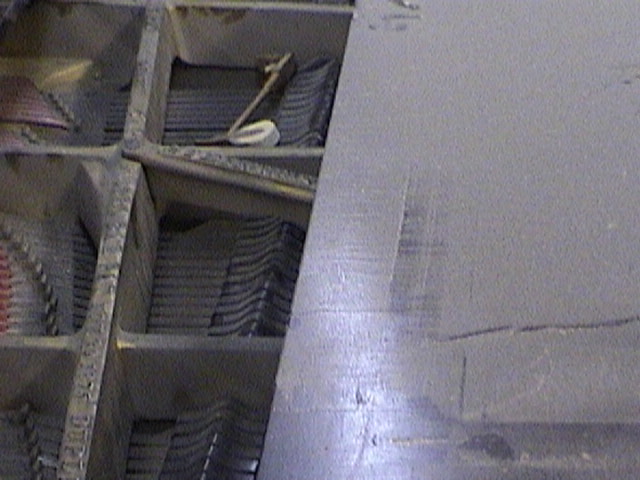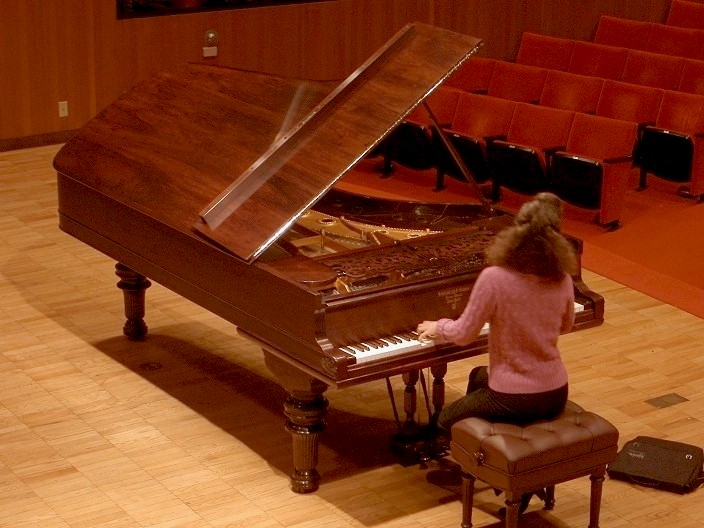 Angela Hewitt rehearses before her performance
It makes its Ravinia Festival debut in June, 2008, with Garrick Ohlsson performing Rachmaninoff and Scriabin.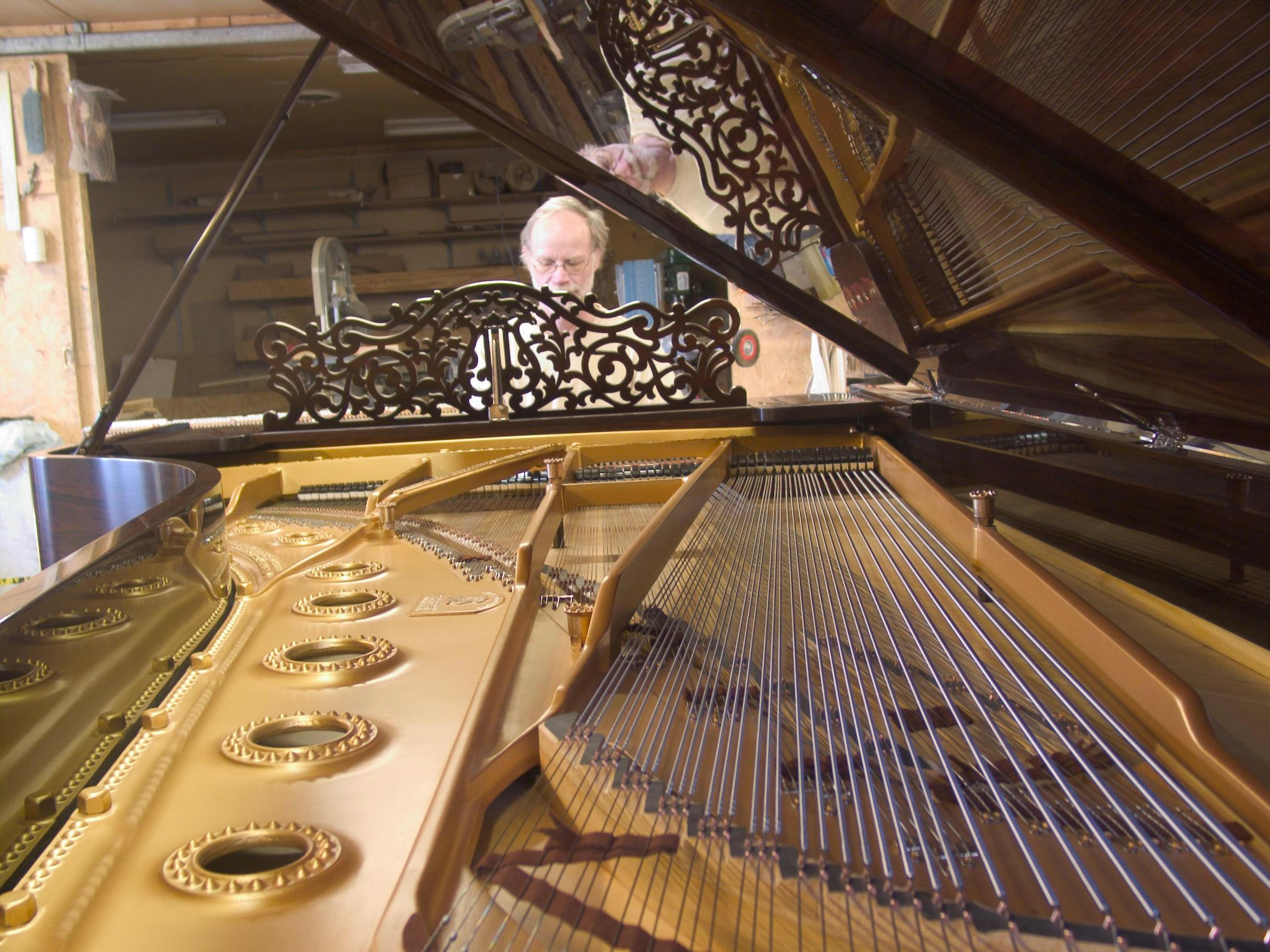 Joel Lidstrom, the instrument's restorer
"I was very excited to play Joel Lidstrom's 1883 Steinway. It is a magnificent example of both the piano maker's and the cabinetmaker's art. The sound is as beautiful as the case, and I wish I could have it in my home - although it belongs in a concert hall." --Emanuel Ax
"It was an enormous pleasure to perform on Joel Lidstrom's 1883 Steinway. He has done a fantastic job with the reconstruction: it has a superb action (in fact two from which to choose!) and a beautiful, lyrical tone. I always prefer a piano that gives me a huge range of colour, and this one provided just that. Bravo, Joel!" --Angela Hewitt
". . . an instrument that reaffirms my love-affair with the piano." --Garrick Ohlsson
Read pianists' reviews here